FOR HIM
Lightweight, Hand printed Shirts.
HIMALAYAN CASHMERE BLANKETS
Pure cashmere blankets sourced from the Himalyan foothills of Nepal
Healthy Body, Healthy Planet
All our Blanketts are hand made and coloured with vegetable dyes to ensure both your skin and our planet are well looked after.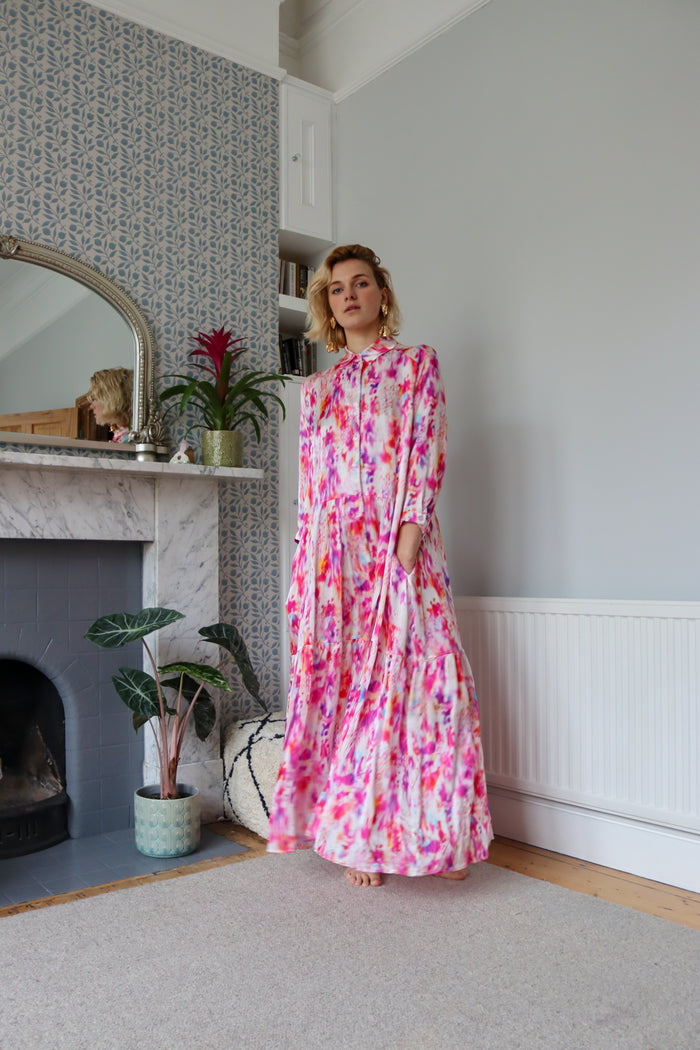 CLEMMIE ROSE SILK JUMPSUITS
BY WOMEN FOR WOMEN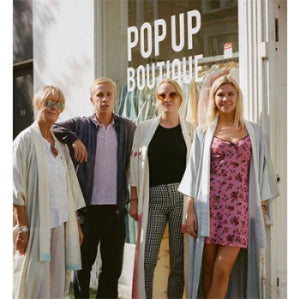 About Us
What began as a rag-tag band of siblings at Portobello Market, selling our mother's 80's wardrobe, has grown into one of London's favourite Pop Up Stores and a successful loungewear business. Everything we offer is either sustainably produced, 100 % up-cycled, or vintage sourced and saved from landfill. Traditional means of producing fashion simply won't cut it when it comes to living within the means of our finite planet. We are committed to exploring the most viable ways to produce timeless garments ethically and sustainably, whether that be bamboo cotton, silk from wood-pulp or Hemp to substitute linen. Keep checking in with us to see what our latest treasures might be!
Styling and Sizing
Our vintage pieces tend to be one size fits all, with specific dimensions available in their product description. We offer a shortening service if a favoured piece is slightly too long. While most Kimonos and Kaftans should fit any vintage fashionista up to a size 20 it is best to get in touch if you have any concerns. Our up-cylced designs are more traditionally sized, from small to extra Large, with a slight oversized bias rather than under.
Make it your own